WELCOME TO EAST GIPPSLAND AUTO ELECTRICS
Established in 1979, East Gippsland Auto Electrics has a lengthy and proud history servicing Bairnsdale and the surrounding area.
Original owners Doug and Moira Ljujic were drawn to the automotive industry 37 years ago, and were succeeded by their son Dion in 2018, whose passion for the auto electrical industry remains the driving force behind the quality of workmanship and fantastic customer service at East Gippsland Auto Electrics.
TJM, our partner business, is where we collect all our quality stock and components that we utilise in the servicing and maintenance of their customers vehicles. 
Here at East Gippsland, we care about our customers and like to accommodate for their needs, so if you're in need of an emergency call out, contact us today! If you would like to find out more about TJM, click here. To view our range of auto electrics services, click here or contact us today!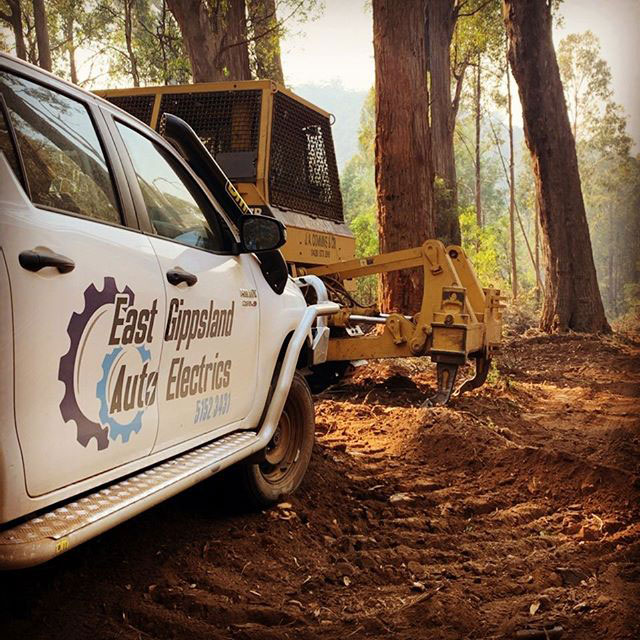 East Gippsland provide its customers with the highest quality experience with every service .
Emergency Call-Out Service
We provide Emergency Services across Gippsland and the surrounds to ensure we get you back on the road in no time! 
Originally established in 1978 by husband and wife team (Doug and Moira), East Gippsland Auto Electrics has been providing peerless auto electrical services to our valued customers ever since. Dion, Doug and Moira's son, along with 7 other qualified technicians at East Gippsland Auto Electrics, share in over 130 years collective experience. Which means they have the skills and knowledge required to provide their customers with great customer service and repairs to the highest industry standard.
We are members of the VACC and licensed air conditioning technicians which adhere to our reliability on all our guaranteed repairs. Our professionalism and attention to detail means that our customers leave satisfied not only with the customer service provided, but also with the quality of work produced on their vehicle. Our team offer an Emergency call out service to all customers in need. To find out more details about our emergency call our service, or to book a repair or service, contact us today.